6 tags
Watch
A drained AED battery or an EMS dispatch agent not knowing of a nearby AED is a tragic situation to run into when a sudden cardiac arrest victim's chances of survival is slipping by the minute. Registering can help but to maximize the potential of successful resuscitation, all doctors agree that having a medical director overseeing an AED program is crucial. If you know of an AED nearby or have...
4 tags
Watch
Marathon runners save the life of another
4 tags
Longer resuscitation may save more lives →
Contrary to common practice, a study found that the chances of saving a victim's life from Cardiac arrest increase with prolonged resuscitation efforts despite the lack of immediate response from a victim.  If the chances of saving a life is shown to increase, even a little bit, what's an extra 10-15 minutes? 
7 tags
5 tags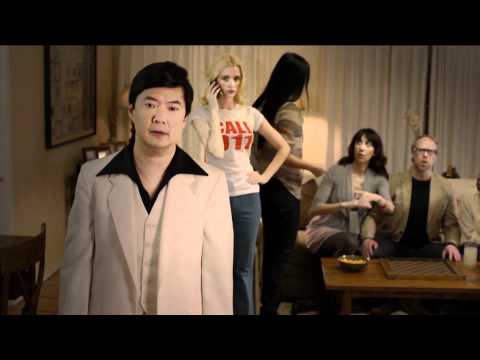 6 tags
National CPR/AED Awareness Week
The first week of June is National CPR/AED Awareness week!  It's important to remember that heart related deaths claim the lives of more Americans than any other cause of death.  Get trained, get educated, get an AED installed in your office, and tell others to do the same! This week many local training agencies are offering specials on training so be sure to contact your local AHA, Red...
Calcium pills can increase heart attack risk →
However the research also shows that calcium found naturally in food does not pose the same risk, rather helps with heart health.   Just goes to show, supplements only supplement and can not supplant a healthy naturally nutritious diet. 
5 tags
Sudden Cardiac Arrests in Athletes →
There is so much we've yet to understand about sudden cardiac arrest. Despite the tragedy however, let's hope the publicity creates more awareness and more demand to understand what causes SCA. 
4 tags
Watch
A man died in a Washington D.C. Metro station due to SCA. An AED was at hand but not in working condition because the batteries had been drained.  This serves as an important reminder that it is crucial to replace expired batteries and pads of an AED, just as it is to replace the battery on your smoke detector.  We can help.  Stat PADS
4 tags
Why Training? Again →
No AED? What do you do? CPR. CPR training that fitness instructor, Rebecca Weitzel has learned and used saved the life of a fit 70 year old man, George Briner.  Head on over to the link above to read more!
5 tags
Why Training? →
An AED is a great tool for reviving victims of cardiac arrest but it's just that, a tool.  With or without an AED, CPR/AED/First Aid training is an essential skill all groups should learn to save lives.  It saved the life of an 11 year old little leaguer who was hit in the chest by a pitch. Read about it in the link above!
7 tags
Watch
Wow, what a way to make a difference! Cardiac RN, Rob Davis is embarking on a cross country bike ride to raise awareness and money for the American Heart Association. Both his parents passed away when he was just a child due to heart related issues.  Check out his Facebook page and his blog and send him some support!
6 tags
There are no magic pills →
Interesting article on The Huffington Post. Taking statins can help, but there's nothing that will truly substitute a healthy, active lifestyle and a healthy diet. Might sound cliche, but it's the simple truth! 
5 tags
Watch
Nebo School District decided to purchase and put AEDs in all of their schools after one of their students, first grader Logan Powell, collapsed on the playground due to sudden cardiac arrest. Teachers reacted quickly by immediately performing CPR on the boy but it took several minutes before police would arrive with an AED. While it's an example of how important immediate CPR is to the...
5 tags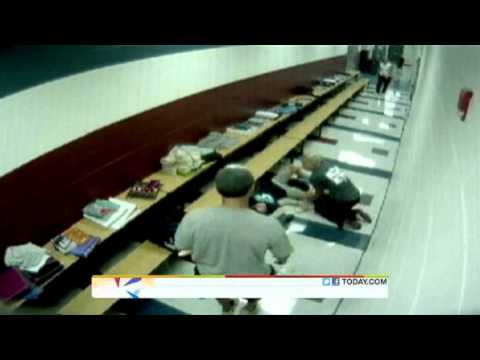 4 tags
Heart Attack or Sudden Cardiac Arrest (SCA)???
There are a lot of misnomers used by society today. For instance, did you know peanuts aren't really nuts? They're actually part of the legume or "bean" family. Similarly, the English horn is neither English nor a horn and neither is the Guinea pig, a pig from Guinea.   While these mix-ups are harmless and nothing more than interesting fun facts, a common mix-up we all hear a lot is the term...
6 tags
Ohio National Guard: Good to Go →
Soldiers of the Ohio National Guard were heroes for a different kind of rescue on March 6th. They saved the life of a civilian contractor who suffered cardiac arrest while working on their facilities. Fast acting soldiers quickly administered CPR and worked together to bring a nearby AED to the scene swiftly.     They also proved that a well managed and well maintained AED program with well...
4 tags
Get Some Sleep! →
It seems like 6-8 hours of sleep a night is the sweet spot for good heart health and overall well-being! ABC news posted an interesting article on a study presented at the 61st Annual conference of the American College of Cardiology in Chicago. They state: "Based on these findings, it seems getting six to eight hours of sleep everydayprobably confers the least risk of cardiovascular disease over...
8 tags
SCA Warning Signs in Kids →
Although less likely, sudden cardiac arrest can hit our children. With many of us with kids in sports, it's important to be aware of the warning signs that are crucial to spot. Medpagetoday.com posted a great article on what symptoms to look out for and how. Click on the link above to read more!   
2 tags
"By failing to prepare, you are preparing to fail."
– Words on preparedness by Benjamin Franklin